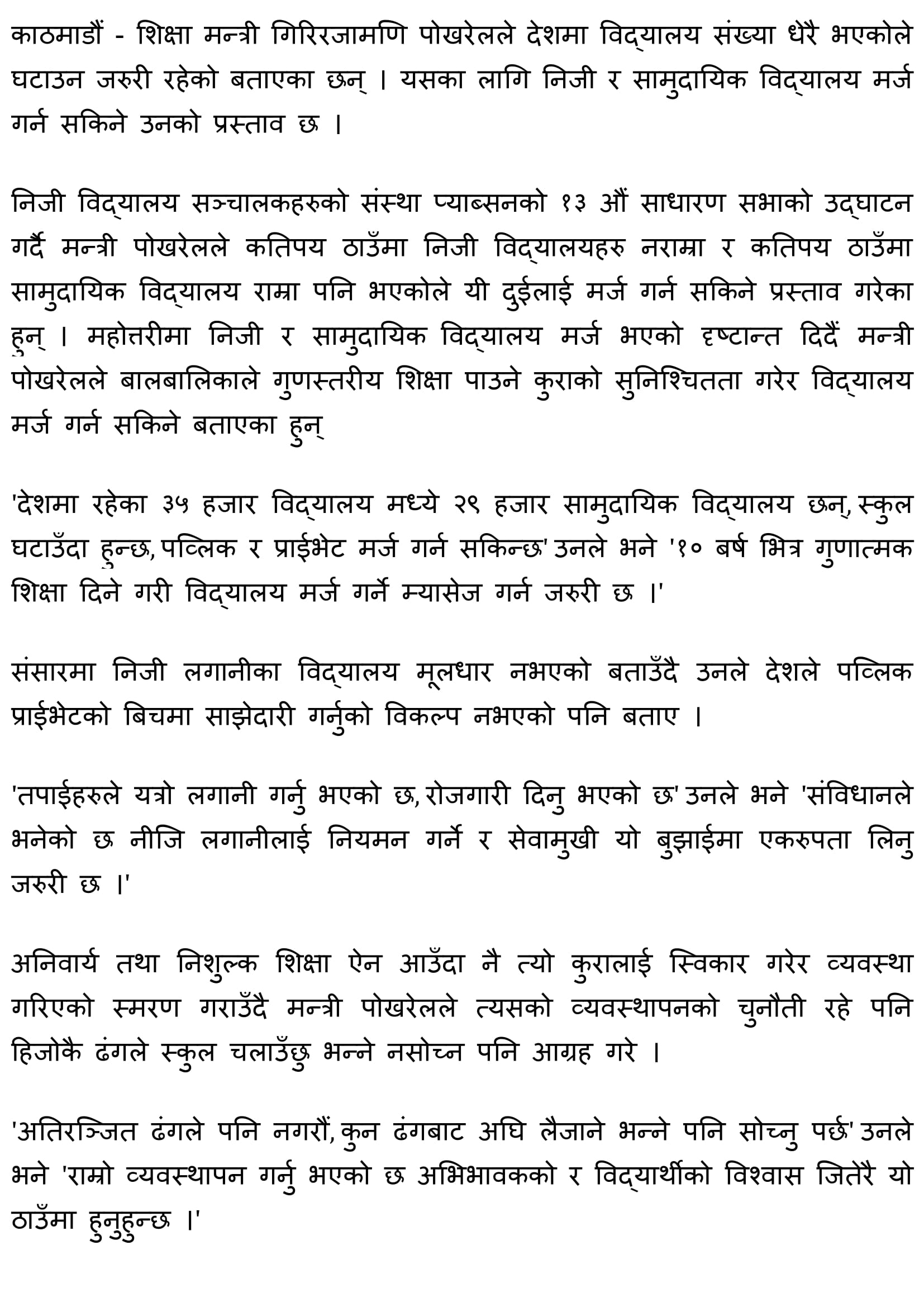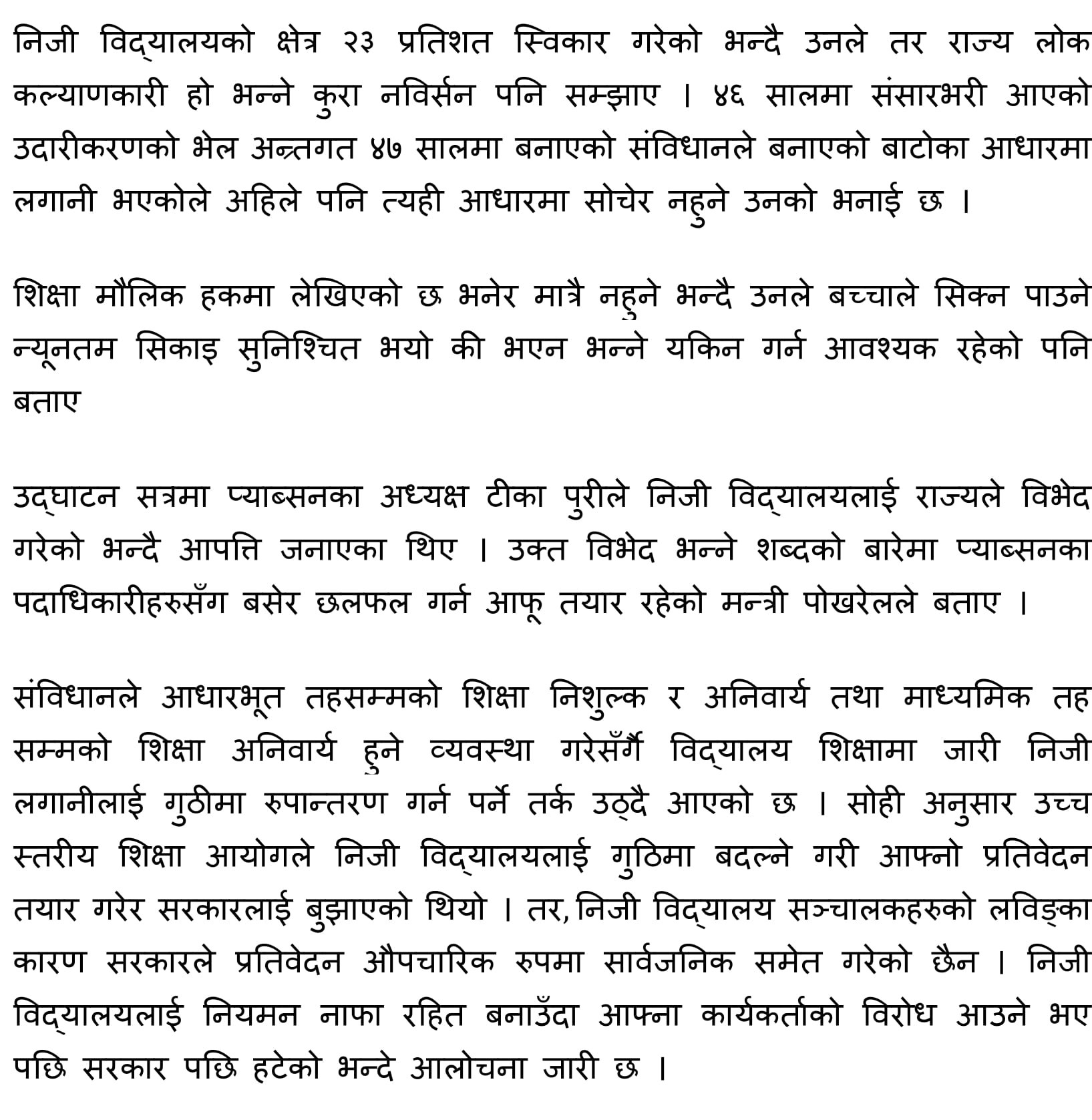 Kathmandu – Education Minister Girirajmani Pokharel has said that the number of schools in the country needs to be reduced due to the large number of schools. He proposed that private and community schools could be merged.
Inaugurating the 13th General Meeting of Pabsan, an association of private school operators, Minister Pokhrel proposed that merger of the two would be done as private schools were bad in some places and community schools were good in some places. Stating that the private and community schools were merged in Mahottari, Minister Pokharel said that the school could be merged by ensuring that the children get quality education.
"Out of 35,000 schools in the country, there are 29,000 community schools, schools can be reduced, public and private mergers can be made," he said.
Stating that private investment schools are not mainstream in the world, he said that the country has no choice but to share it with public private.
"You have invested so much, you have provided employment," he said.
Recalling that the compulsory and free education act was introduced, Minister Pokhrel also urged not to think that I would run the school tomorrow despite the challenges of its management.
"Don't be exaggerated, you have to think about the way to go," he said. "Well-managed parents are in this place as much as the parents' faith."
Saying that the private school sector was accepted at 23 percent, he also reminded that the state is public welfare. According to BHEL, 46 years of liberalization of the world has been invested on the basis of the constitution.
Stating that education should not only be written in its original form, he also said that it was necessary to ensure that the minimum level of education for a child was ensured.
Speaking at the inaugural session, PABSON Chairman Tika Puri objected to the state's discrimination against private schools. Minister Pokhrel said he was ready to discuss with the Pabsan officials about the term 'discrimination'.
As the constitution provides for the basic level education free and compulsory and secondary level education is compulsory, it has been argued that private investment in school education should be converted into a bunch. Accordingly, the Higher Education Commission had prepared its report to the private school and turned it into a knot. However, due to the lobbying of the private school operators, the government has not even made the report formally public. The criticism of the government has been withdrawn after protests against its cadres were made after making private schools unprofitable.